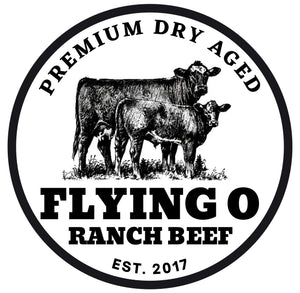 No hormones, No steroids, All natural Utah raised Black Angus Beef. We pride ourselves in raising grass-fed, grass-finished beef. We want you to have access to the healthiest beef we can produce without sacrificing any taste.
Total Take Home Weight: 45 lbs
Total Price = Full balance

Beef will be available for pickup or delivery within 1-2 business days.

Pick up will be in Ogden, Utah  
What's Included in Your 1/8 Share:
8-10 lbs of different cuts of steaks
10-12 lbs of Roasts
Short Rib Packs
Stew Cube (1lb packs)
15 Ground Beef Packs (1 lb packs) – This will vary by a few pounds +/- to bring the total weight to 45 lbs 
Cuts will include a variety of- Roasts: chuck, sirloin, rump and heel
Steaks: tomahawks, New York, top sirloin, filets, porterhouse, flank, tri-tip, and t-bone
Other cuts: short ribs, soup bones, stew meat, ground beef. We reserve the right to exchange any cuts for one of equal or greater value.
All beef is in vacuum sealed packages
Price Includes: Butcher Fees, Dry Aging, Processing & Custom Butchering in USDA inspected facility
Free Pickup If you are located outside of Utah, additional shipping charges will apply, please inquire by sending us an email.